Friendly reminder: If you want to see more exciting articles, please log on to the Global Integrity Trading Network (www.qqcxjyw.com) platform with a computer and click the English letter "MORE" in the upper right corner of each section to see more historical content article. The global integrity trading network platform warmly welcomes more merchants to join and cooperate.


Company Name: Xutong New Materials Co., Ltd.
Contact: General Manager Pan Yisen
Mobile: 13819413118
It was learned on March 20 that the online voting activity jointly initiated by the sponsors China Chemical Fiber Industry Association, Donghua University, and China Cotton Textile Industry Association, and the guiding unit is the Consumer Goods Industry Department of the Ministry of Industry and Information Technology, warmly celebrate Haining Xutongxin The material entered the top three in the online voting held by the association.
       This online voting event was well organized, and let more downstream application fields know more about Haining Xutong New Materials Co., Ltd., because during the online voting period, many people from all over the world joined the "voting". "The team came, and after voting, I also read the introduction of Haining Xutong New Materials Co., Ltd., which is really great. The second half of this link continues to reiterate the general situation of Haining Xutong New Materials Co., Ltd. You are welcome to continue reading!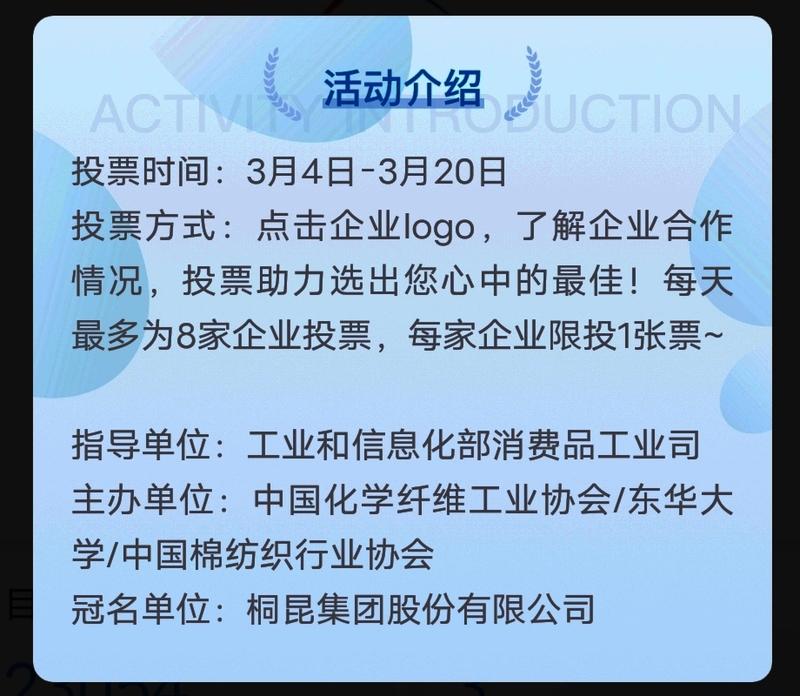 Let's take a look at the style of Haining Xutong New Material Co., Ltd.! Haining Xutong New Materials Co., Ltd. is located in Maqiao Warp Knitting Industrial Park, the warp knitting capital of Haining City, Zhejiang Province, China. It is 120 kilometers away from Shanghai in the east and 65 kilometers away from Hangzhou in the west.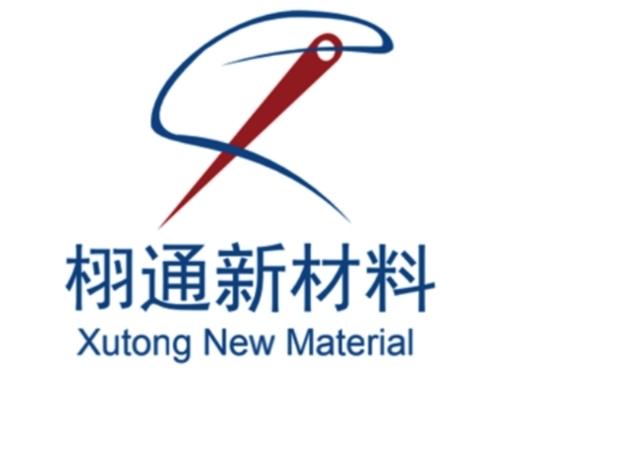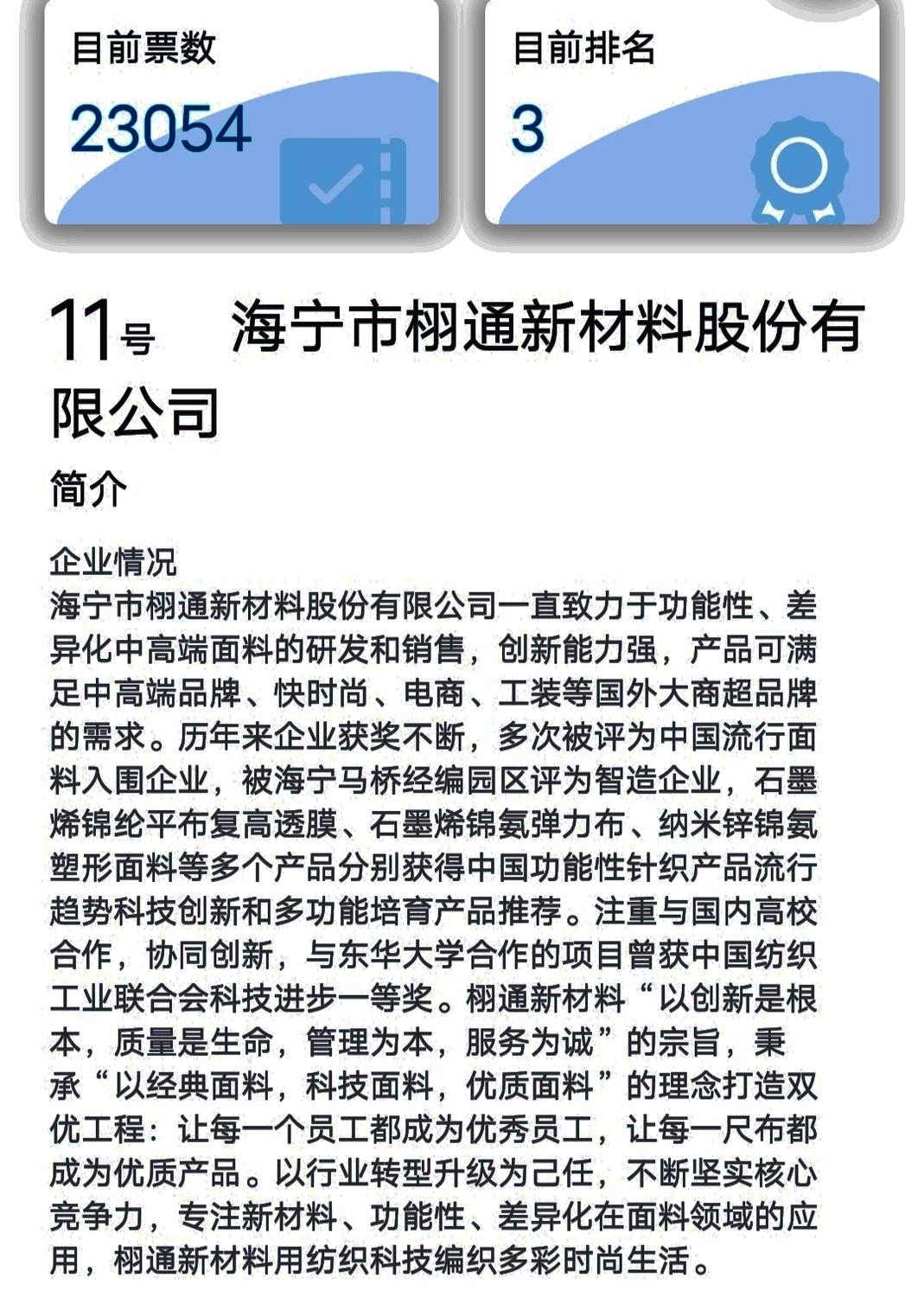 Continue: According to the information, Haining Xutong New Materials Co., Ltd. was established in 2017 and covers an area of 40,000 square meters. The company has introduced more than 40 sets of advanced high-speed warp knitting production equipment from KARL.MAYER in Germany. , supporting 5 texturing machines, with an annual output of 14,600 tons of various warp knitted fabrics. The company has also introduced four 40G warp knitting machines, specializing in the production of various types of high-density knitted fabrics. The company is in a leading position in the industry and enjoys a high reputation. With advanced equipment and high starting technology, the company produces high-quality fabrics, which are widely used in clothing, sofas, curtains, shoes, toys, bedding, decorative fabrics and other industries. At the same time, the company can develop and design according to the actual requirements of customers. The products are sold to Shanghai, Guangdong, Fujian, Jiangsu, Zhejiang and other regions, and also exported to Europe, America, Southeast Asia, the Middle East, Japan, South Korea and other foreign markets. The company has a professional innovation team dedicated to the research and development of new warp knitted textile fabrics.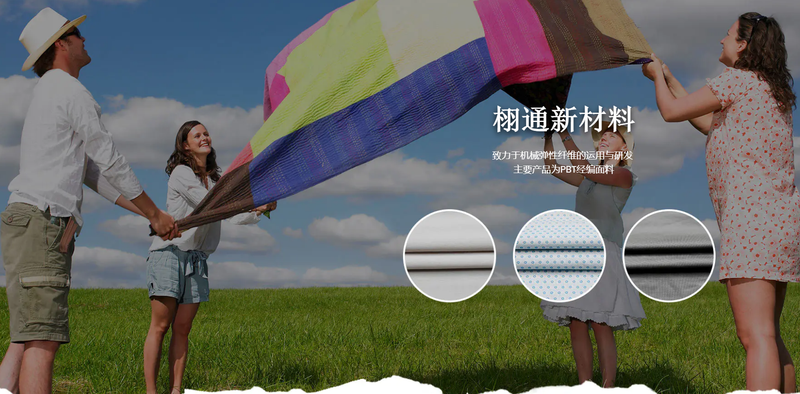 Over the past few years, Haining Xutong New Materials Co., Ltd. has been committed to the research and development and sales of functional and differentiated medium and high-end fabrics. The needs of supermarket brands. Over the years, the company has won many awards, and has been rated as a shortlisted enterprise for Chinese popular fabrics for many times. It has been rated as an intelligent manufacturing enterprise by Haining Maqiao Warp Knitting Park. A number of products such as ammonia plastic fabrics have been recommended by China's functional knitted products fashion trends, technological innovations and multi-functional cultivation products. Focusing on cooperation with domestic universities and collaborative innovation, the project in cooperation with Donghua University has won the first prize of China National Textile and Apparel Council's Science and Technology Progress Award. The tenet of "innovation is the foundation, quality is life, management is the foundation, service is sincerity", and the concept of "classic fabrics, technical fabrics, and high-quality fabrics" is to create a double-excellent project: let every employee become a Excellent employees make every foot of cloth a high-quality product. Taking the transformation and upgrading of the industry as its own responsibility, constantly strengthening its core competitiveness, focusing on the application of new materials, functionality and differentiation in the field of fabrics, Xutong New Materials uses textile technology to weave colorful and fashionable life.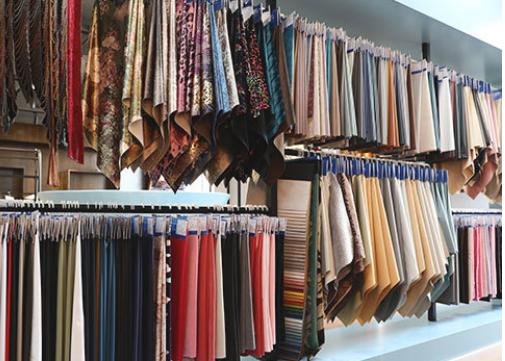 Highlights of cooperation: In recent years, the graphene series, memory Shudan series and imitation acetic acid series developed by Haining Xutong New Materials Co., Ltd. have been favored by customers. Fashion, comfort and enjoyment, suitable for men and women casual shirts, pants, suits, etc. 40D graphene multifunctional quilt, 20D graphene down jacket fabric, 40D nano zinc brocade ammonia body shaping underwear fabric, 50D imitation acetic acid fashion fabric, etc. developed in cooperation with upstream customers, realize the empowerment of technology and green, and create a good market. effect, and caters to the concept of functionality.
       At the same time, in line with the general trend of the rise of domestic and foreign consumer markets, Xutong New Materials seizes strategic opportunities to carry out collaborative innovation from the source of fiber, constantly promotes the strong alliance between fiber enterprises and terminal brands, and actively creates a new model for fiber brand promotion.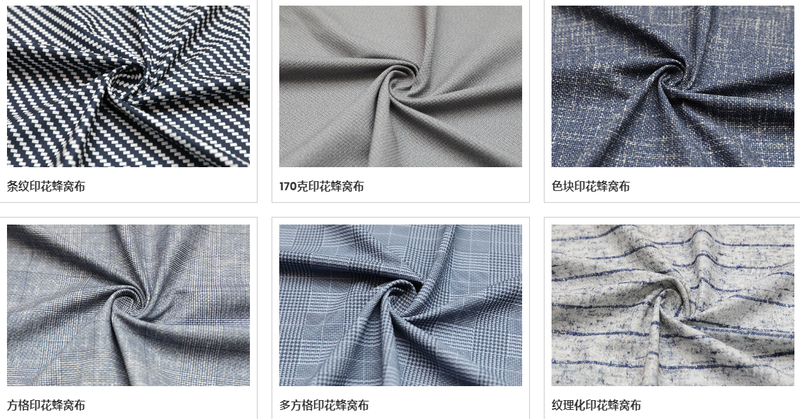 Therefore: Haining Xutong New Materials Co., Ltd. always insists on providing customers with high-quality products and services with excellent quality, competitive prices, professional and reliable service attitude and reasonable and efficient management mode.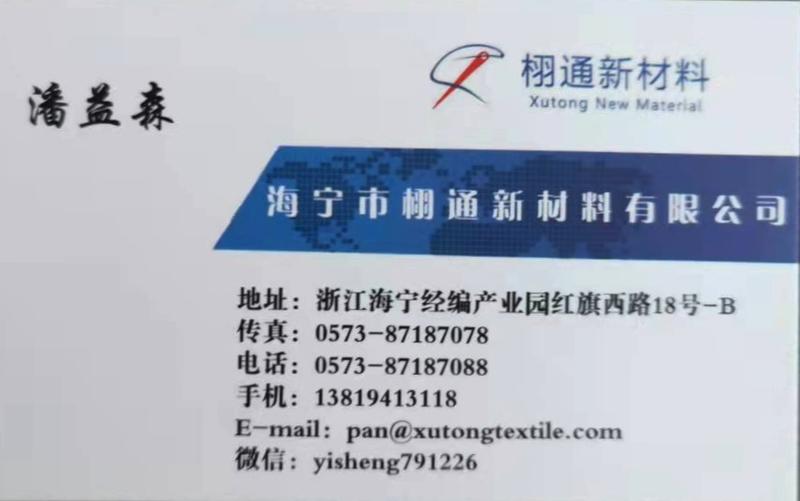 Warmly welcome everyone to pay close attention to Haining Xutong New Materials Co., Ltd., and win-win cooperation with excellent Chinese enterprises is the last word, come on China! Come on Chinese entrepreneurs!
Dear entrepreneurs from all over the world
   Greetings! It has been the third anniversary and more than seven months since the establishment of the Global Honesty Trading Network platform. During this three-year anniversary, many industries around the world, such as energy, chemical (PX, ethylene glycol, PTA, etc.), epoxy resin, resistance Burning agent, polyurethane, various elastomer enterprises, various other plastics (including various types of chemical plastic products), various color masterbatch and film enterprises, biodegradable materials, chemical fibers (polyester, nylon, polypropylene, acrylic, etc. ), polyester filaments, nylon yarns, nylon fabrics, home textiles and industrial textiles, various garment factories, waterproof materials, coatings, tent companies, glove companies, graphene series materials, automotive, aerospace, home furnishing, medical , military high-performance materials, various mechanical equipment, construction, finance, and even teachers, professors and doctors from several primary and secondary schools and universities, government officials and foreign ambassadors have all visited this small website. It is a great honor and gratitude!


We will make persistent efforts to make this global integrity trading network a warm harbor and home for every entrepreneur, so that you can read more market conditions in the field of raw materials, new product development trends around the world, and more excellent companies here. You are welcome to continue to support our little "universe" as always in exposing major events in the world, wishing everyone a healthy family, a prosperous career, and an even higher happiness index.
——Message from the founder of Global Integrity Trading Network——